Choosing Sockets
Updated a year ago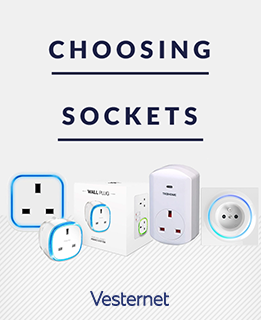 Z-Wave Sockets are one of the easiest to install "plug-and-play" devices available for your Smart Home. In most cases you literally just have to plug them in! And they can be used to control and monitor pretty much anything you can think of - lamps, appliances (such as dishwashers and washing machines), TVs and other AV equipment ... the list is endless. Combine them with other Smart Home devices like sensors and you can have full control of your home.
This guide explains what the different types of device are used for and gives extra details to help select between the manufacturers.
Was this article helpful?