Why You Need A Smart Home Controller
Updated a year ago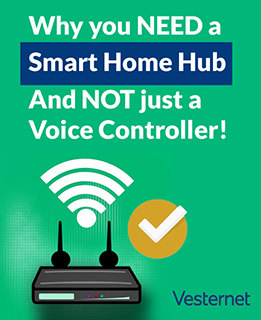 Voice Assistants are all the rage, with many manufacturers now offering various different models of "Smart Speaker" or "Smart Screen" with their Voice Assistant built in.
Many people get taken in by all the hype surrounding these and think that for a Smart Home they only need a Voice Assistant.
While this may be true in a limited set of circumstances (for example to control one or two WiFi Smart Home devices such as sockets or bulbs), this guide will explain why you need a Smart Home Controller for a true Smart Home experience...
Was this article helpful?